Producing & Directing
As a producer and director, I tend to wear many hats on any given project. The clips you'll see above are from projects I have produced and directed, and many of them I have written, shot, and edited as well.
That is not to say I've done everything myself. Just like any master in their craft, I have had a lot of help along the way. Filmmaking is a team sport, and much of my work I created while employed by different production companies or working for a wide variety of clients and productions where I had access to resources and personnel that made my vision a reality. I have worked with some incredibly resourceful, creative geniuses, production companies, and producers, and have created these projects with the help of some of the most talented, skilled, and overall spectacular (and good-looking!) crew members in the industry.
Post
Storytelling doesn't just happen on set or in a book. Video editing is perhaps one of the more invisible–and yet more important–aspects of storytelling. For me, it's not just about putting one shot in front of the other and slapping some music under it. There's an art to it, a stylistic expression to editing that I try to take with me into even the driest, most challenging of edits. At the risk of sounding pretentious, I have always thought of editing as visual poetry. You can't always mechanically explain why it works, but you can feel it when it does.
In post production, I am an expert Premiere editor, a Final Cut Pro editor (6, 7, and X), and quite handy with After Effects, Photoshop, and other Adobe Creative Cloud programs. I even know my way around Excel.
I am also a photographer and an author. Anything I can do to tell better stories, I try to get into.

Crew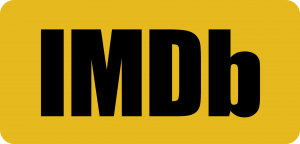 In addition to working in the top jobs, I often have the honor to work as a crew member on other productions. Sometimes these are enormous commercials, sometimes these are feature films, short films, or festival entries, and sometimes they are multi-million-dollar television shows. I am an avid supporter of independent, local film production, and will enthusiastically do anything I can to help create and tell incredible stories–even if they're not mine.
As a crew member, I have been known to work as an Assistant Director, Director of Photography, Gaffer, Grip, Assistant Camera, Locations Department, and even a PA for the right projects (hey, I'd work just about any position to get my name in the credits of a Jurassic Park movie).